What Can We Build For You?
Guaranteed Quality
Hatcher Builders can make your home ownership goals become a reality.  We understand the building process can be overwhelming. As a result, we are here to make everything as smooth as possible while also ensuring that you have final say in your dream design. Hatcher Builders has the time and expertise to build anything for you.
This was a great experience! Hatcher Builders built this home for us while we were still living in Iowa and it was a pleasure to work with good honest people! We would recommend Hatcher Builders to anyone.  They built us a home, horse barn, and a hotrod shop and we are so happy with all of it!  
Jarrett (my son) heard great things about Hatcher Builders, so we chose to go with your company!
We are a North Carolina Licensed General Contractor for Commercial & Residential projects up to $1 Million dollars.  Hatcher Builders guarantees all codes meet industry standards.  Our company also provides subcontractors whom we have had a relationship with for many years.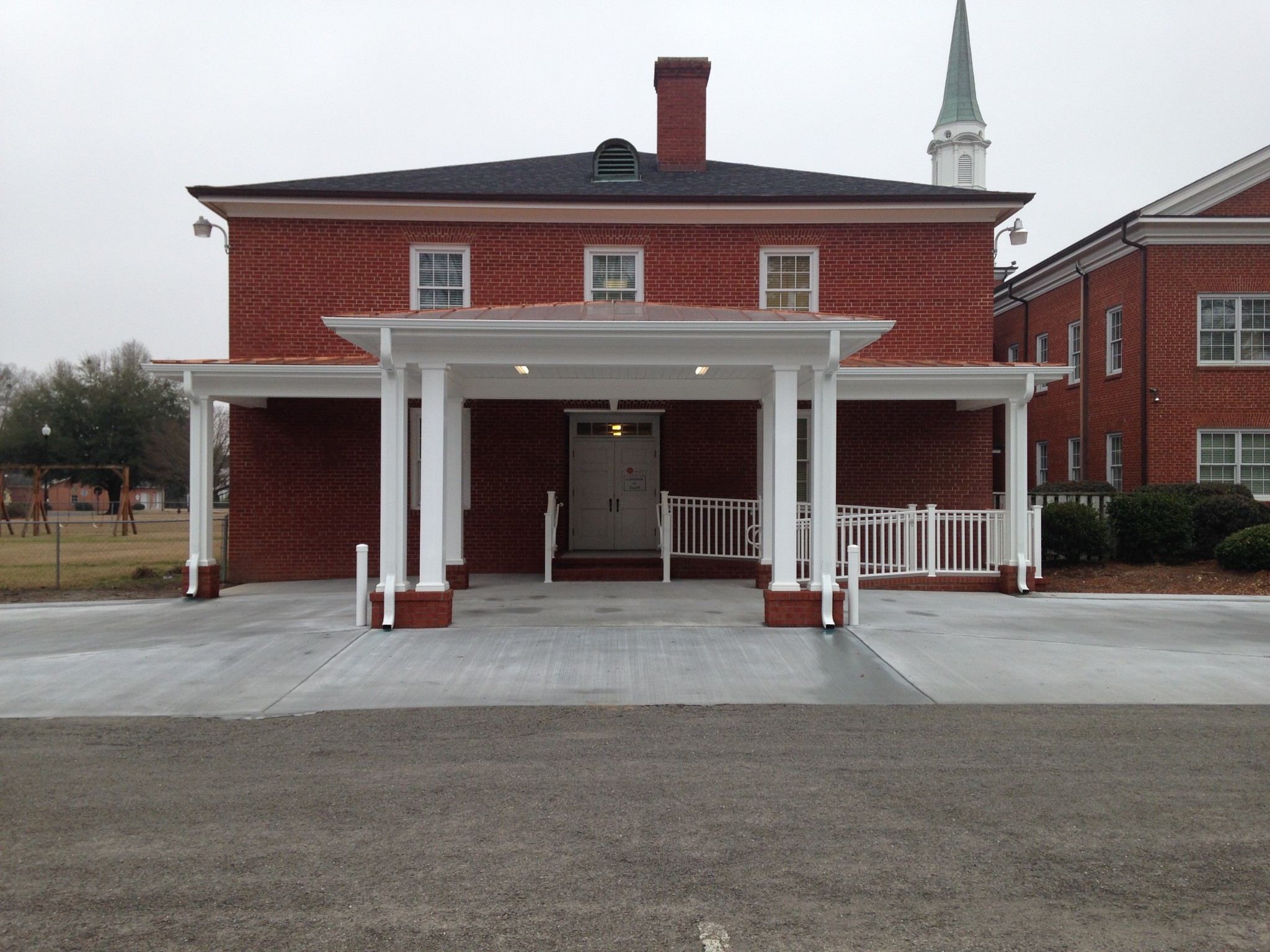 First Baptist Church of Wallace
addition in Eastern – North Carolina
We build churches, office buildings, agricultural facilities — any structure your business needs.  Hatcher Builders is knowledgable about the many laws & codes surrounding commercial work.
Let us build your dream home, custom built to your specifications. We pride ourself in outstanding customer service and will advise you every step of the way.
Let us completely transform your home into a new space. We can add a room onto your existing home or office building, or find space you didn't know you had.  The process of our total remodel service includes:
Home Inspection
Detailed Report of Repairs
Overview of Remodel Costs verses the Value of the Home
We have experience building many types of rural structures from NC Department of Labor approved migrant camps, to hunting lodges in areas like Hyde County, & metal buildings/shelters.  We specialize in metal building estimates.